Joyetech Atopack Magic Battery 1300mAh
Joyetech Atopack Magic Battery 1300mAh
Introducing the new member of the Joyetech Atopack series, Joyetech Atopack Magic. Having 1300mAh battery capacity, the Atopack Magic, coupled with Joyetech ultra-efficient low voltage solution, making the battery lasts longer. With various color options, you re also free to switch different indicator lights.

Quick Links: Joyetech Atopack Magic Starter Kit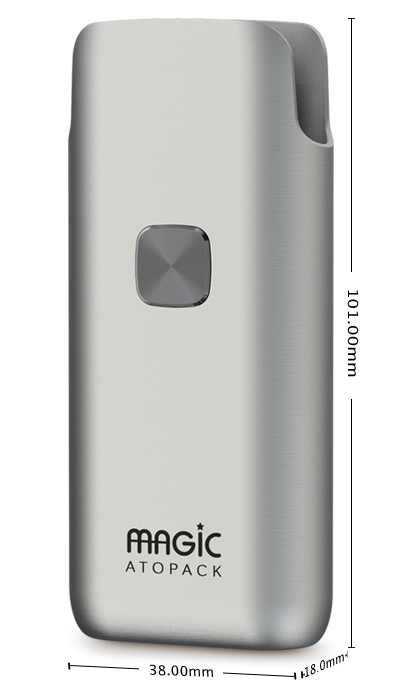 Parameter:
Size: 85.0*38.0*18.0mm
Colors: Silver, Black, Phantom Blue
Battery capacity: 1300mAh
Output: Ultra-low constant voltage
Vape way: hold button to inhale
Light: 7 changeable lights (3 quick clicks, stop then click to change light color)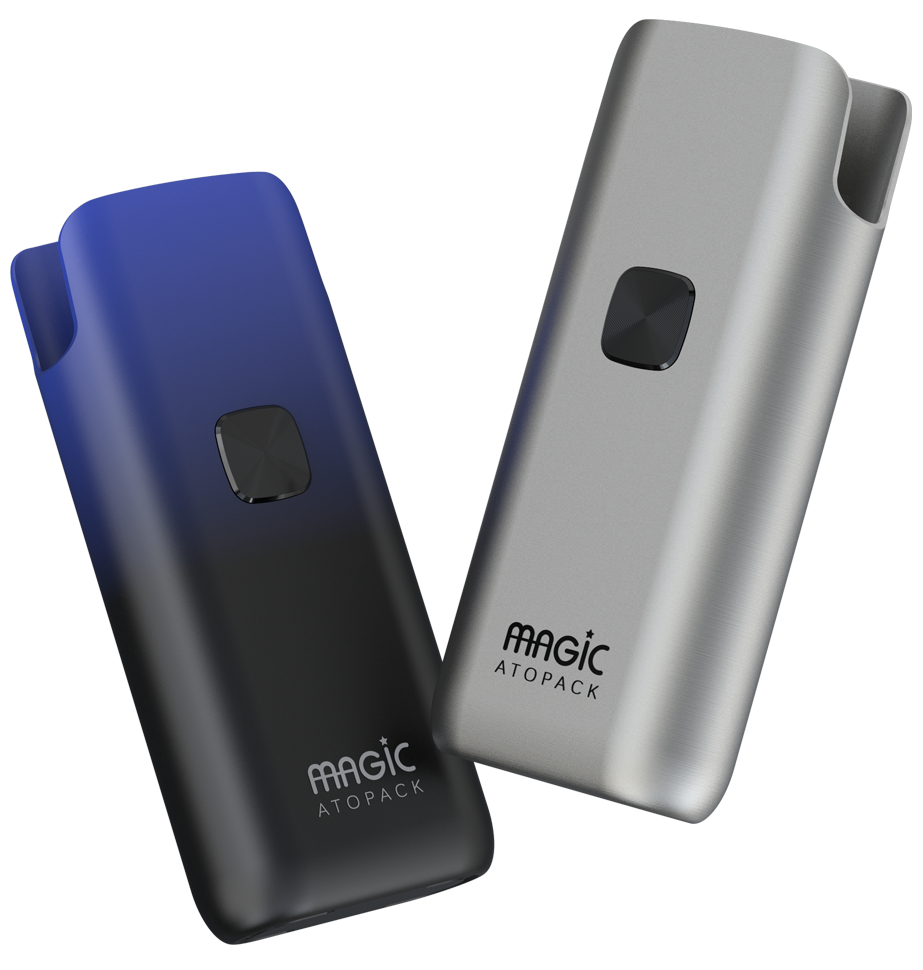 All-new ATOPACK, smaller but huger vapor
As the new member of the ATOPACK series, the ATOPACK Magic is much smaller than its predecessors. However, the vapor production is much huger than ever.

Ultra-efficient low voltage and 1300mAh battery life
With 1300mAh battery life coupled with Joyetech ultra-efficient low voltage (2.3v) solution, the ATOPACK Magic can satisfy you for all day long.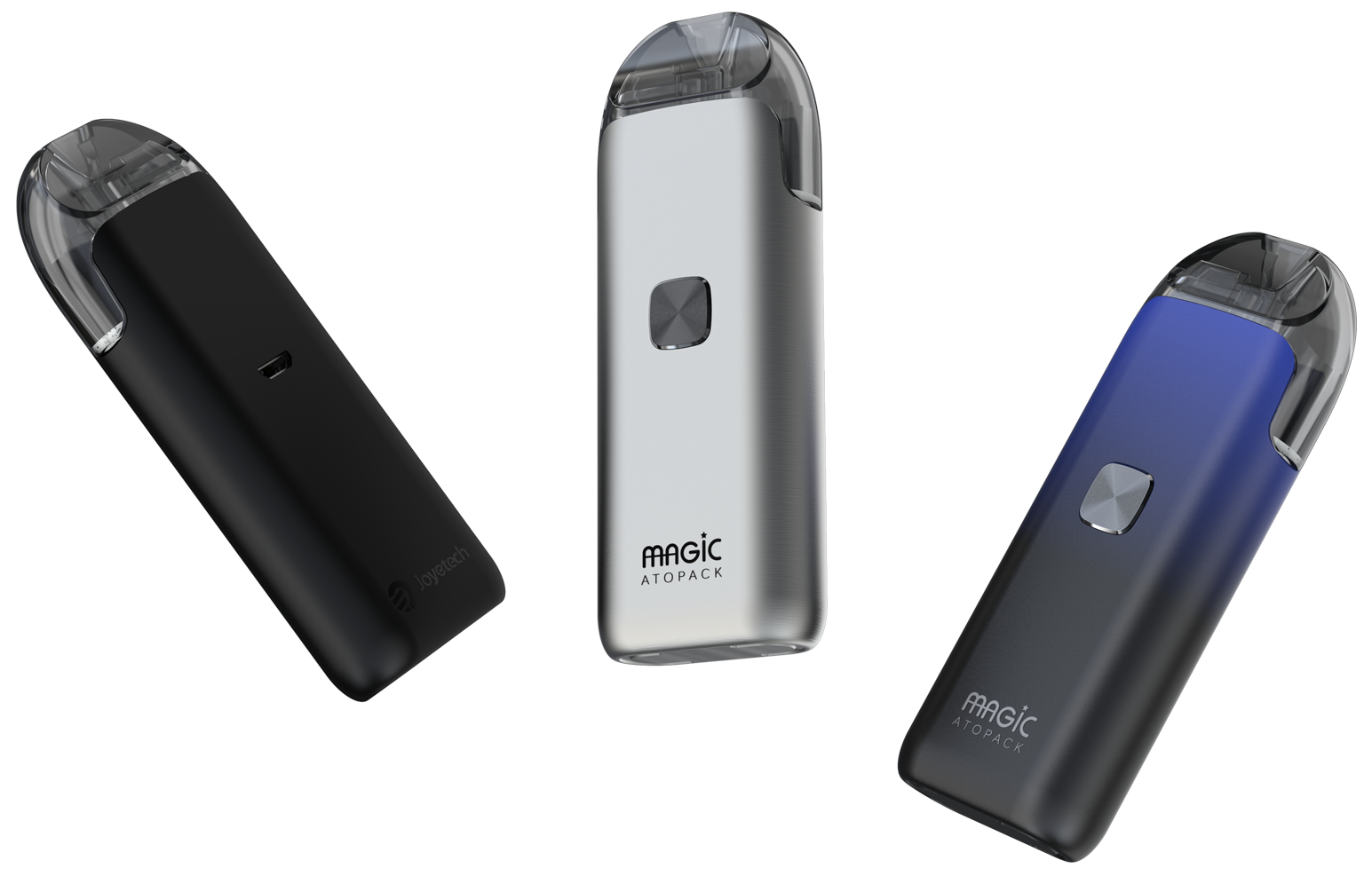 Choose your styleAvailable in a vibrant set of colors to suit your style.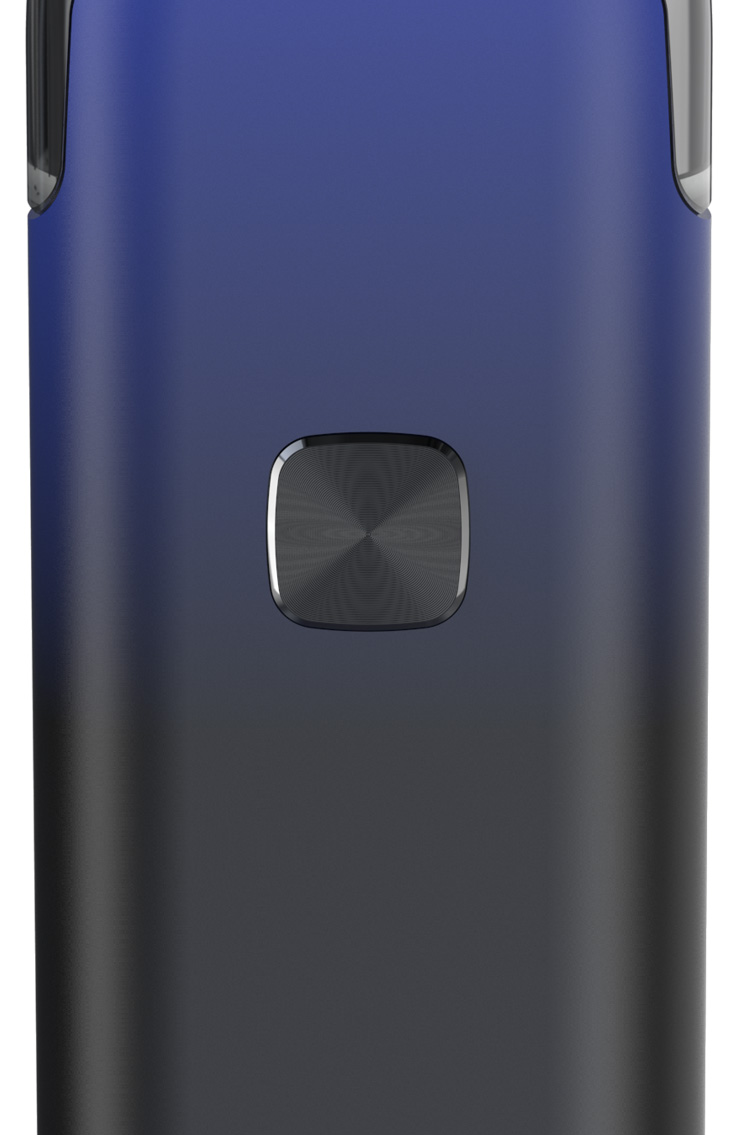 Battery life indication
The indicator light will flash slowly or stay lit when battery quantity is high, on the contrary, the light flashes in frequency.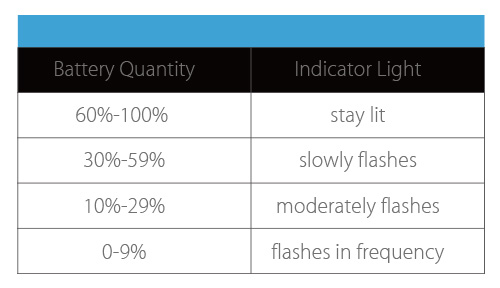 Multi protections for safety vaping safety for use is always our first priority. Multi protection including overall battery protection of over-charging, over-current and over-discharging, making it more advanced and reliable.
Charging
Please charge the device by connecting it with a computer or a wall adapter via USB cable. When it's fully charged, the button light will go out.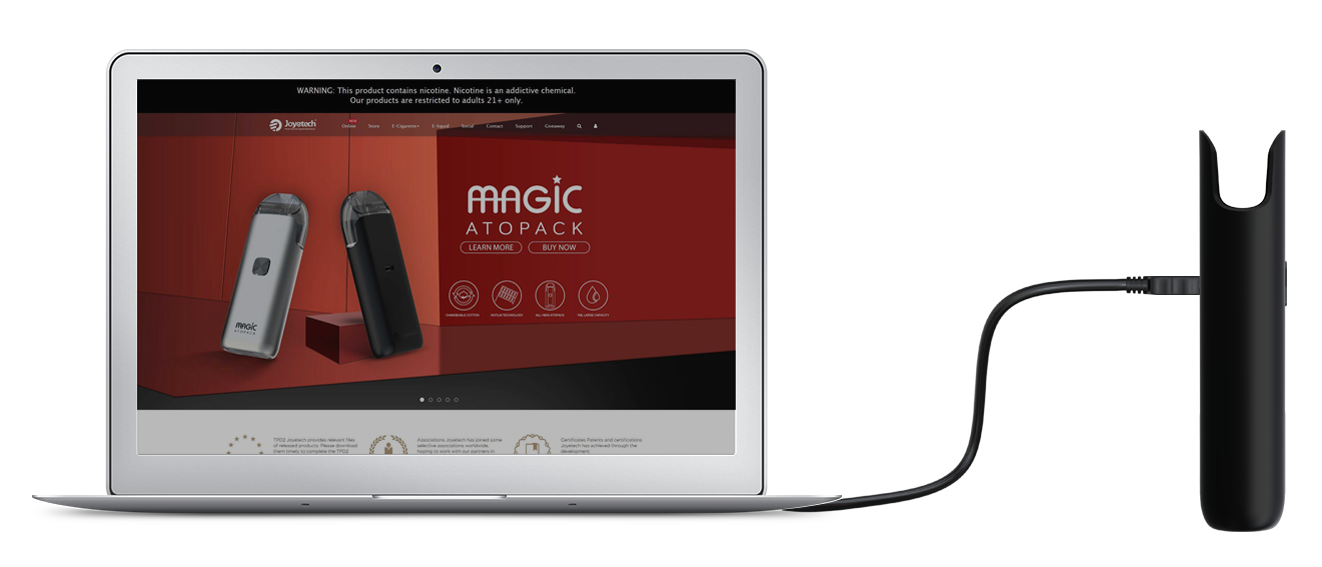 Unlimited Blocks, Tabs or Accordions with any HTML content can be assigned to any individual product or to certain groups of products, like entire categories, brands, products with specific options, attributes, price range, etc. You can indicate any criteria via the advanced product assignment mechanism and only those products matching your criteria will display the modules.
Also, any module can be selectively activated per device (desktop/tablet/phone), customer login status and other criteria. Imagine the possibilities.